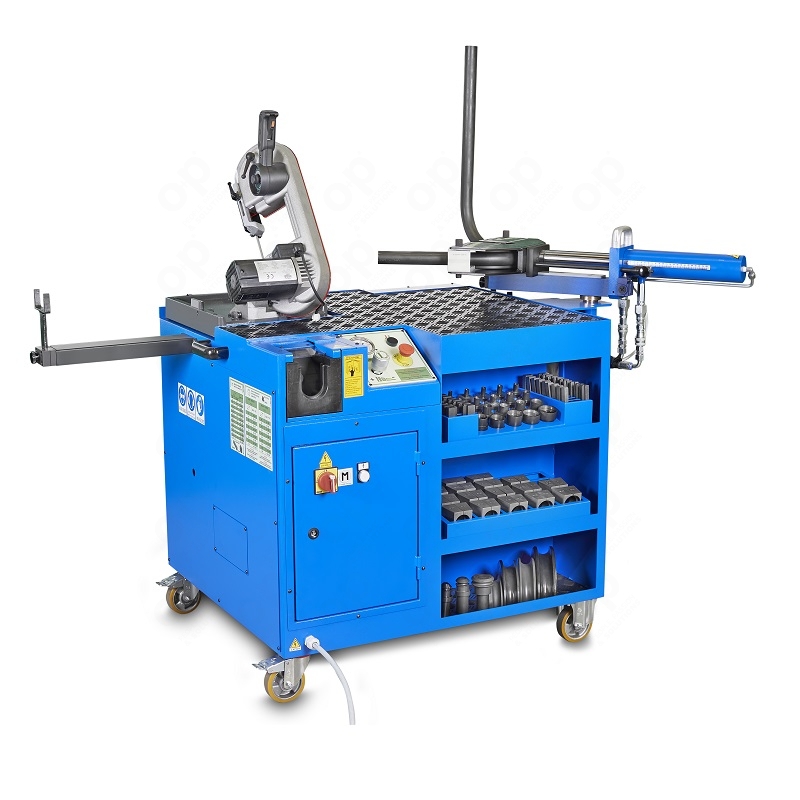 CENTER JUNIOR
Based on the combination of several tools, this multifunctional mobile unit allows to carry out all operations required to process rigid hydraulic pipes: cutting, internal and external deburring, bending, DIN2353 rings pre-assembling and 37° flaring. The machine is suitable to process rigId tubes in stainless (AISI 316 TI) and carbon (ST 37.4) steel, diameter from 6 to 42 mm and 4 mm thickness.
Center Junior
is also provided with a small compressor for the internal cleaning of tubes.
Product specifications could be modified without prior notice.

6-42x4 mm (1/4''-1'' 1/2x0.15'')
6-42x4 mm (1/4''-1'' 1/2x0.15'')
1515x1000x1210 mm (59.6''x39.3''x47.6'')